Jamie Maclaren speaks out about A-League officiating, calls for referees to face questions over calls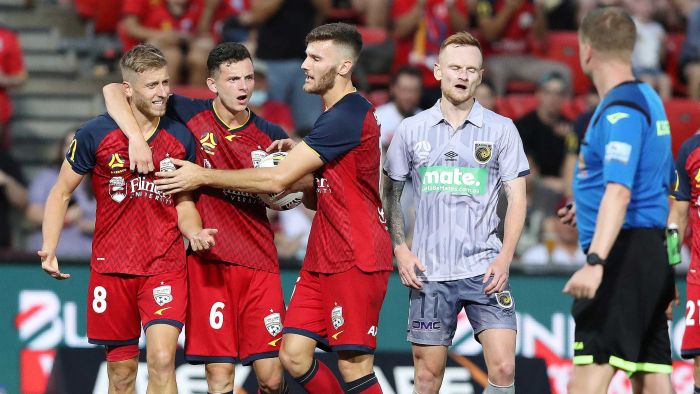 Melbourne City striker Jamie Maclaren has hit out at the standard of refereeing decisions and VAR in A-League games, calling for officials to face the same public scrutiny as players and coaches.
Speaking on the ABC Football podcast, Maclaren was asked for his thoughts about the consistency of officiating in the league.
"As a player, if I was to miss a chance or if I was to get a red card — players are in the spotlight — you get the magnifying glass [out] and people start to pinpoint things," he said.
"At post-match interviews you get asked the harder-hitting questions, like you're asking me now …
"Now I have a question for the officials… they finish the game and they can just hop in their car and drive home without…